Description
Hand-printed in the legendary Montreuillois craft tradition.

Ce slogan, un brin provocateur, nous l'avons trouvé dans la presse féministe des années 1970. Ce sont elles qui ont engagé le combat pour la fin du patriarcat.

Nous avons immédiatement voulu le proposer à toutes celles qui ne lâchent rien pour qu'enfin l'égalité règne entre les sexes, tous les sexes. La lutte est encore et toujours nécessaire.
Suivez-notre instagram @yestoday_spirit pour en savoir plus sur cette page d'histoire.
Each T-shirt is numbered by hand on the inside collar label.
100% organic combed cotton 190g

Our T-shirts strictly comply with the standards of the Fair Wear Foundation.

You will receive your purchase in a cardboard box originally designed for 78 rpm vinyl records, recyclable.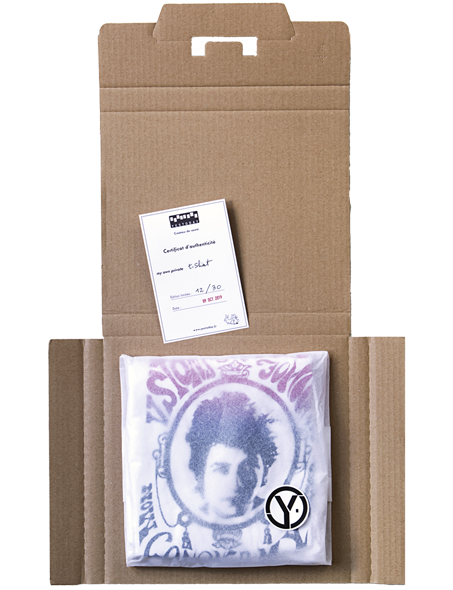 À l'intérieur, vous trouverez votre T-shirt protégé par un papier de soie et un autocollant de la marque.



Size guide

Finding the right T-shirt size for you is simple. Take one of your T-shirts that fits you well and measure the width and height as shown in the picture below.

Find the match on the board and you will have the perfect size.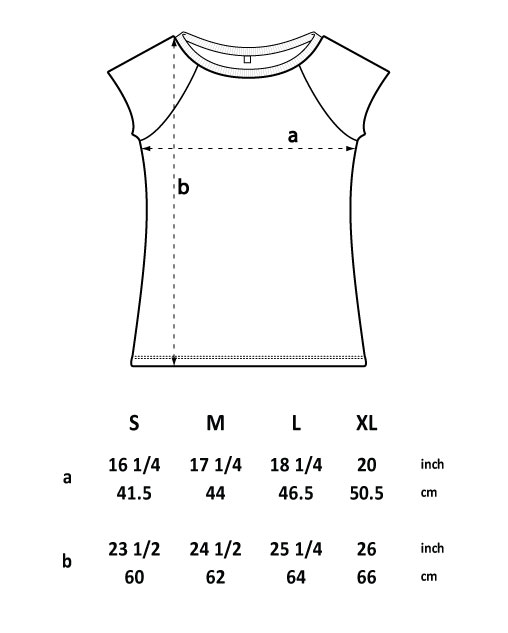 It's simple.



We strive to improve our environmental practices.

Our T-shirt design was chosen for its low carbon impact, achieved through a combination of low-impact organic farming, efficiency in manufacturing and transportation, and the use of renewable energy instead of fossil fuel-based grid electricity.
The carbon footprint was calculated according to the BSI PAS2050 methodology and certified by Carbon Trust Certifications.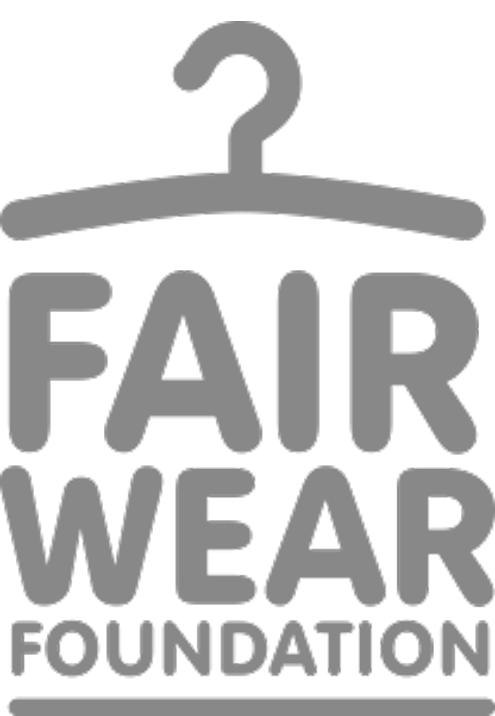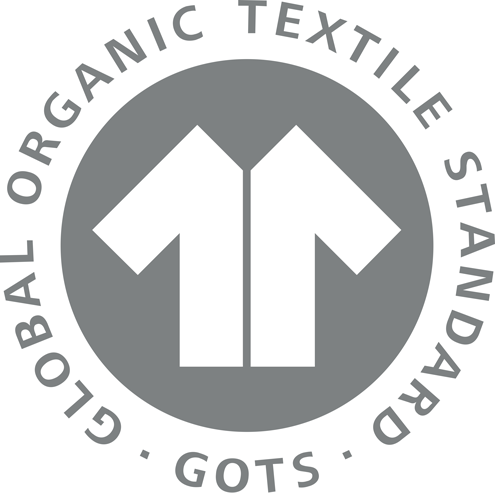 Shipping


The package weighs less than 500g.
It is 29cm in width, 29cm in length, and 3 cm high.


Shipping costs are automatically calculated in the shopping cart when you specify the desired delivery address.




METROPOLITAN FRANCE: €6.80

(followed letter)


ZONE FRANCE OVERSEAS 1 : 11 €

(home delivered colissimo)
Guadeloupe (including Saint Barthélemy and Saint Martin), Martinique, Reunion Island, Guyana, Mayotte and Saint Pierre and Miquelon.


ZONE FRANCE OVERSEAS 2 : 13,20 €

(home delivered colissimo)
New Caledonia and its dependencies, French Polynesia, Wallis and Futuna Islands, French Southern and Antarctic Territories.



EUROPE AND THE REST OF THE WORLD

ZONE 1 : 10,80 €

(home delivered Colissimo against signature)

Germany, Belgium, Luxembourg, Netherlands


ZONE 2 : 11,40 €

(home delivered Colissimo against signature)

Austria, Spain, Ireland, Italy, Portugal, United Kingdom (UK)


ZONE 3 : 12,60 €

(home delivered Colissimo against signature)

Denmark, Czech Republic, Estonia, Hungary, Latvia, Lithuania, Poland, Slovenia, Slovakia, Sweden, Switzerland


ZONE 4 : 14,60 €

(home delivered Colissimo against signature)

Algeria, Morocco, Tunisia, Cyprus, Bulgaria, Croatia, Cyprus, Finland, Greece, Iceland, Balearics (Spain), Ceuta (Spain), Las Palmas (Spain), Melilla (Spain)


ZONE 5 : 26 €

(colissimo expert with signature)

China, South Korea, Hong Kong, India, Israel, Japan, Singapore, Taiwan, Thailand, Vietnam, United States (USA), Australia


ZONE 6 : 30 €

(colissimo expert with signature)

Africa (excluding the Maghreb), the Americas (excluding the United States and Canada), the Middle East, other Asian countries, Oceania (excluding Australia)