Yestoday
Be rare with Yestoday
Rarity expresses the difficulty of finding a particular object, original and sought-after .
It manifests itself in an uncommon way.
It exists in small quantities, sometimes in the form of limited numbered copies.

We create in our shop-atelier at 14 place de la République in Montreuil (93100)
from everyday, universal clothing.
T-shirts, jackets, suits are parts of ourselves.
We express art, mood, emotion and commitment.
You wear it on the street, at work, at sports, at home.
We sleep with it, and not so much so affinities.
Because of the difficulty of expressing things simply today, we decided to consider this garment as an analog medium, a nod to the digital age.
We screen print on the fibre, an original, singular and sincere universe.
Yestoday has a strong, personalized and constantly renewed editorial line.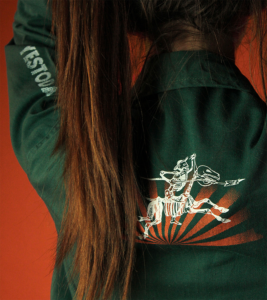 With our clothes, we spread love, human rights, fights, anger, joy, pop art, poetry and utopias.
We give back to individuals and to the street, the expressions of a visual art intended to challenge as much as to seduce.
Yestoday is engaged, raw, playful and sexy.


Legend
Yestoday is built around old boxes filled with yellowed papers saved from destruction and oblivion. They contain treasures, leaflets, flyers, posters, rare images from the sulphurous universe of the Underground.
These pieces of paper that did not end up as joints filters have been collected around the world for several decades.
The parallel world of the Underground, unknown to most people, has always been a hotbed of ideological and graphic explosions.
He has always been at the origin of innovative and subversive ideas in the fields of music, social revolutions, civil rights, ecology, drugs and sexual freedom.

Most of the struggles and utopias of yesterday are still relevant today.
From inspiration unearthed in our reserves, the graphic unit of Yestoday constantly imagines new creations and this often in resonance with the current events.
Inspired by this social, political and cultural treasure, Yestoday creates today.
We claim a pop art craft.
Rarity
Yestoday, these are new clothes offered at regular intervals.
• in silkscreen printing, printed in our workshop in Montreuil.
• in a limited and numbered number.
The commercialization is done online and in boutiques that we like.
All T-shirts sold are numbered.
High-quality craftsmanship
Since we were teenagers, we have always built emotional relationships with our T-shirts and other clothing.
Today, we naturally design them to be soft to wear and ready to last.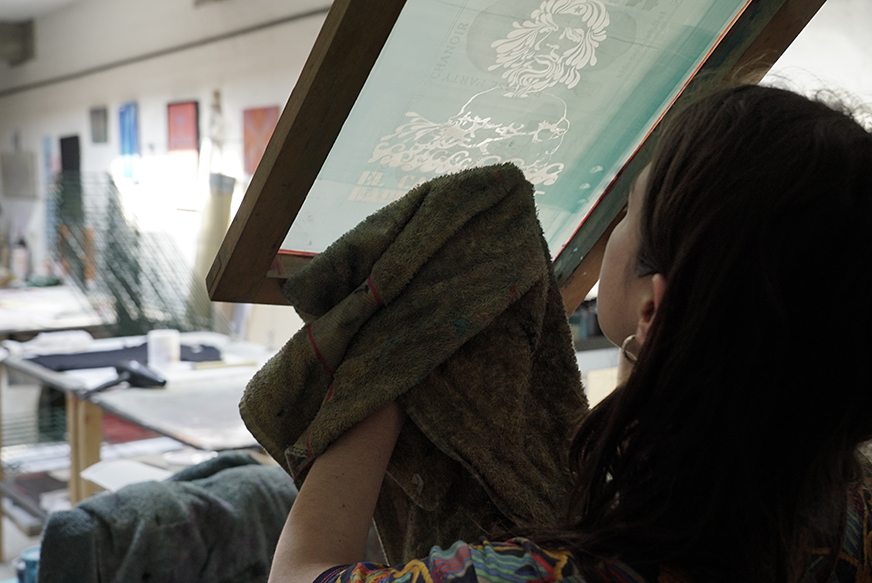 All our T-shirts are made of 100% organic combed cotton, manufactured in accordance with Fair-Trade standards.
The silk-screen printing is done by hand in our workshop.
Each T-shirt model has a name.
It always starts with My own private...
My T-shirt is like no other.
It's my own private Yestoday.
There may be unique copies.
From the moment we open the box (a 78t vinyl box or larger for larger garments) containing the product ordered, to the discovery of the silk-screened visual and the number manually inscribed on the collar, we take pleasure in sharing with our customers a privileged experience and a relationship with the underground, where it all begins.
Yestoday c'est aussi
• A Preloved collection made from clothes, jackets, suits, even old T-shirts that already have a history. We re-appropriate forgotten stocks and bring our artistic and silk-screen printing know-how to it.
Thus, by offering itself to you, the garment starts a new adventure. Here again, we are in ultra-limited series.
• Collections of capsules that offer blank cards to artists, graphic designers, photographers, activists, poets.
• Special series for partners and prestigious events.
- Agreements with newspapers, photo agencies, museum collections and many other institutions around the world.
• Rare objects imagined or discovered.

Digital
The commercialization of our products is done since January 2021 in our shop-workshop of Montreuil and of course via our commercial site.
The commercialization of our products is done since January 2021 in our shop-workshop of Montreuil and of course via our commercial website.
But above all Yestoday is in life, on the street, with you.